---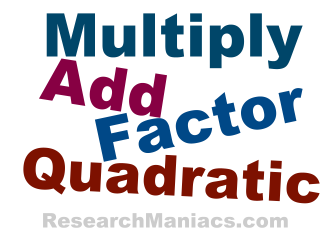 Welcome to our Multiply To One Number and Add Up To Another tool. With this tool, you enter two numbers, and then we will tell you what two numbers multiply to and add up to your numbers.
We will also prove that our answer is right, and show you what your numbers will look like as a quadratic equation.
To get started, please enter your two numbers below. They can be positive or negative numbers.