Description of Second Cousins
---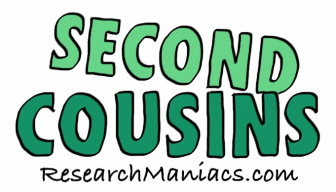 People who share the same great-grandparents, and are not first cousins, are defined as second cousins. In other words, they are the children of cousins. See Second Cousins illustration below: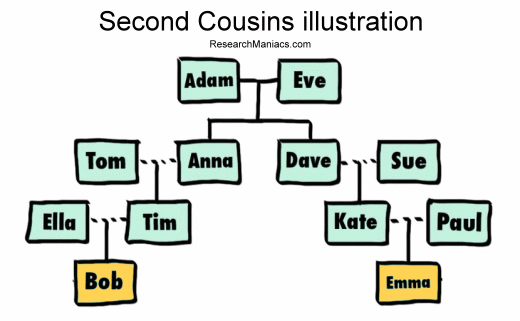 Bob and Emma are second cousins, because they are not siblings, and they are not first cousins, but they share great-grandparents.
Throughout European history, it was common for Princes and Princesses to marry their second cousin to keep the blood blue. However, it is becoming less common in modern society.
---
Copyright | Privacy Policy | Disclaimer | Contact