Austria
Information about Austria
---

Once the center of power for the large Austro-Hungarian Empire, Austria was reduced to a small republic after its defeat in World War I.

Following annexation by Nazi Germany in 1938 and subsequent occupation by the victorious Allies in 1945, Austria's status remained unclear for a decade.

A State Treaty signed in 1955 ended the occupation, recognized Austria's independence, and forbade unification with Germany.

A constitutional law that same year declared the country's "perpetual neutrality" as a condition for Soviet military withdrawal.

The Soviet Union's collapse in 1991 and Austria's entry into the European Union in 1995 have altered the meaning of this neutrality.

A prosperous, democratic country, Austria entered the EU Economic and Monetary Union in 1999.




Above picture: Hohensalzburg Castle overlooks the city of Salzburg. Roughly 250 m long and 150 m wide, it is one of the largest - and best preserved - medieval castles in Europe. Originally built as a wooden fortress in 1077, it was rebuilt and expanded many times in subsequent centuries.


---
---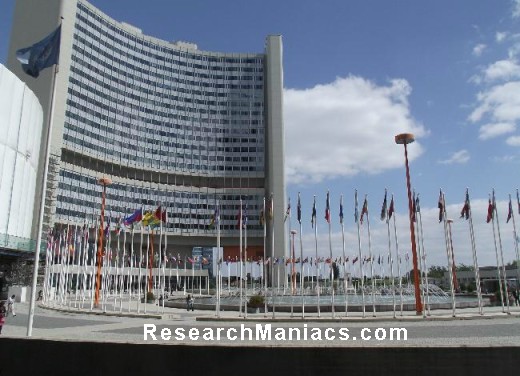 Above picture: The United Nations Office in Vienna is one of four major UN office sites around the world (the others are in New York, Geneva, and Nairobi). The complex, completed in 1979, is composed of six Y-shaped office towers surrounding a cylindrical conference building.


---
---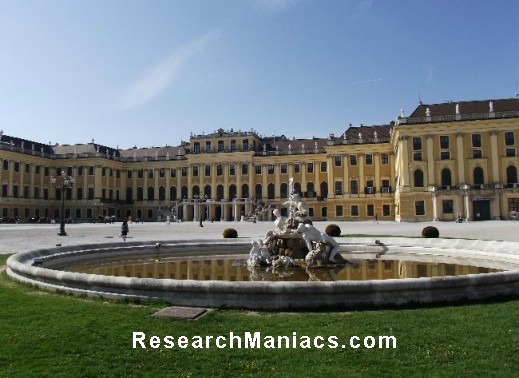 Above picture: Schoenbrunn (lit. beautiful spring) Palace in Vienna. The magnificent structure served as the summer residence of the Austrian imperial family from the middle of the 18th century to the end of World War I.


---