Burma
Information about Burma
---

Britain conquered Burma over a period of 62 years (1824-1886) and incorporated it into its Indian Empire.

Burma was administered as a province of India until 1937 when it became a separate, self-governing colony; independence from the Commonwealth was attained in 1948.

Gen. NE WIN dominated the government from 1962 to 1988, first as military ruler, then as self-appointed president, and later as political kingpin.

In September 1988, the military deposed NE WIN and established a new ruling junta.

Despite multiparty legislative elections in 1990 that resulted in the main opposition party - the National League for Democracy (NLD) - winning a landslide victory, the junta refused to hand over power.

NLD leader and Nobel Peace Prize recipient AUNG SAN SUU KYI, who was under house arrest from 1989 to 1995 and 2000 to 2002, was imprisoned in May 2003 and subsequently transferred to house arrest.

She was finally released in November 2010.

After the ruling junta in August 2007 unexpectedly increased fuel prices, tens of thousands of Burmese marched in protest, led by prodemocracy activists and Buddhist monks.

In late September 2007, the government brutally suppressed the protests, killing at least 13 people and arresting thousands for participating in the demonstrations.

Since then, the regime has continued to raid homes and monasteries and arrest persons suspected of participating in the pro-democracy protests.

Burma in early May 2008 was struck by Cyclone Nargis, which claimed over 138,000 dead and tens of thousands injured and homeless.

Despite this tragedy, the junta proceeded with its May constitutional referendum, the first vote in Burma since 1990.

Parliamentary elections held in November 2010, considered flawed by many in the international community, saw the junta's Union Solidarity and Development Party garnering over 75% of the seats.

Parliament convened in January 2011 and selected former Prime Minister THEIN SEIN as president.

The vast majority of national-level appointees named by THEIN SEIN are former or current military officers.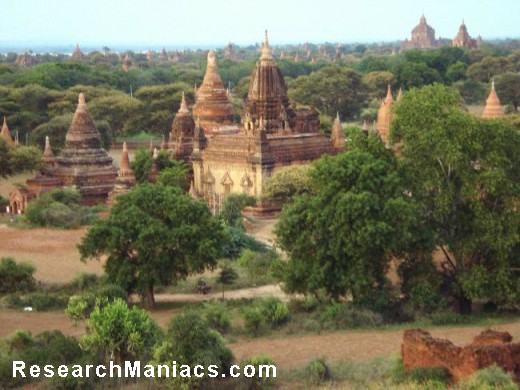 Above picture: The ancient city of Bagan is located in Mandalay Division and is home to over 2,000 pagodas and temples. The majority of the buildings were built during the 11th to 13th centuries when Bagan was the capital of the Burmese Empire.


---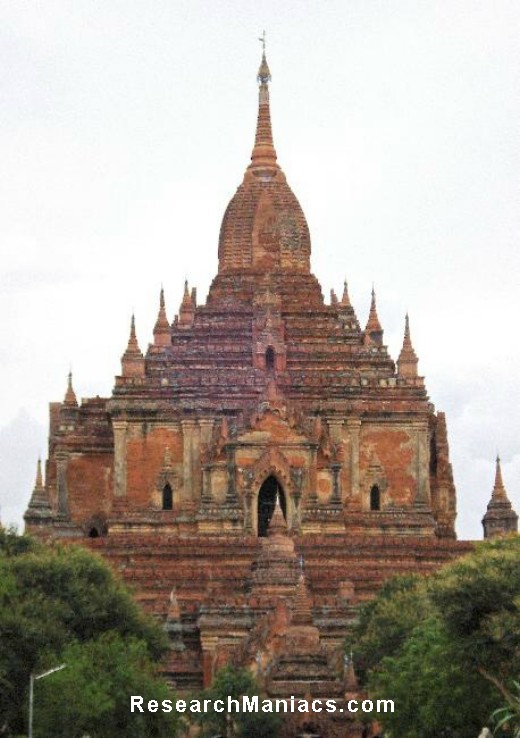 Above picture: Htilominlo Temple in Bagan was completed around A.D. 1218 during the reign of King Nantaungmya; it is reputed to be the location where this king was chosen as crown prince. The three-story temple rises to 46 m (150 ft) and is built of red brick.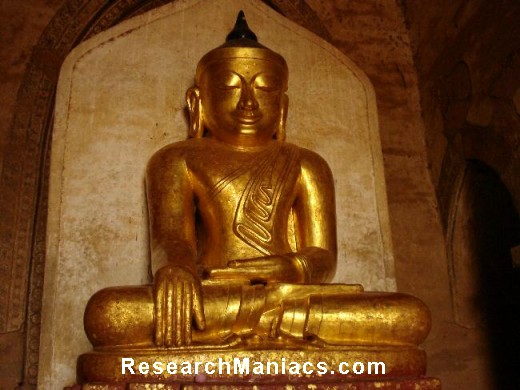 Above picture: golden Buddha statue sits in one of Bagan's many pagodas.


---