Cameroon
Information about Cameroon
---

French Cameroon became independent in 1960 as the Republic of Cameroon.

The following year the southern portion of neighboring British Cameroon voted to merge with the new country to form the Federal Republic of Cameroon.

In 1972, a new constitution replaced the federation with a unitary state, the United Republic of Cameroon.

The country has generally enjoyed stability, which has permitted the development of agriculture, roads, and railways, as well as a petroleum industry.

Despite slow movement toward democratic reform, political power remains firmly in the hands of President Paul BIYA.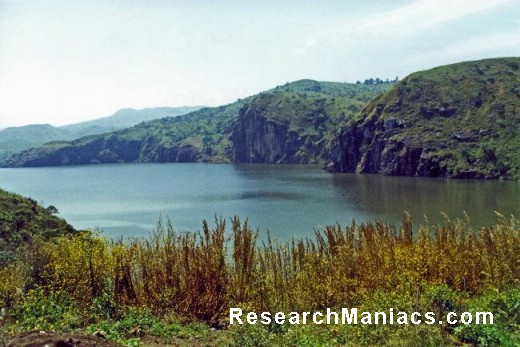 Above picture: Lake Nyos is a crater lake on the flank of an inactive volcano. Magma beneath the lake leaks carbon dioxide into the waters. In 1986, the lake emitted a large cloud of carbon dioxide that suffocated nearly 1,800 people and some 3,500 livestock in nearby villages.


---
---