Malaysia
Information about Malaysia
---

During the late 18th and 19th centuries, Great Britain established colonies and protectorates in the area of current Malaysia; these were occupied by Japan from 1942 to 1945.

In 1948, the British-ruled territories on the Malay Peninsula formed the Federation of Malaya, which became independent in 1957.

Malaysia was formed in 1963 when the former British colonies of Singapore and the East Malaysian states of Sabah and Sarawak on the northern coast of Borneo joined the Federation.

The first several years of the country's history were marred by a Communist insurgency, Indonesian confrontation with Malaysia, Philippine claims to Sabah, and Singapore's secession from the Federation in 1965.

During the 22-year term of Prime Minister MAHATHIR bin Mohamad (1981-2003), Malaysia was successful in diversifying its economy from dependence on exports of raw materials to expansion in manufacturing, services, and tourism.

Current Prime Minister Mohamed NAJIB bin Abdul Razak (in office since April 2009) has continued these pro-business policies.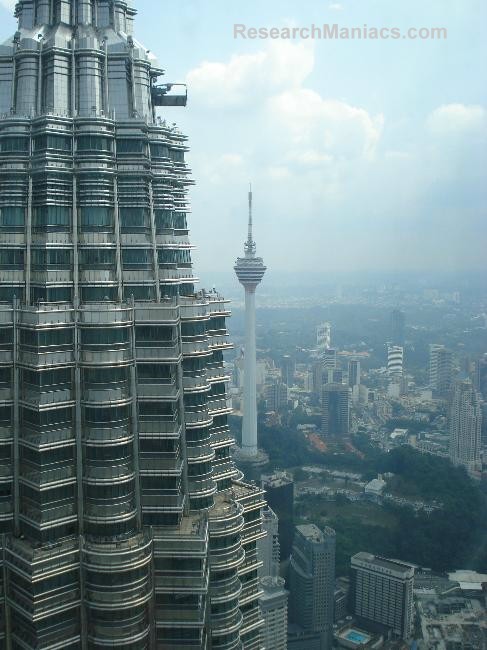 Above picture: Closeup of one of the Petronas Twin Towers in Kuala Lumpur. These 88-floor towers - the tallest twin towers in the world - were completed in 1998. A two-story skybridge on the 41st and 42nd floors connects the towers and is the highest two-story bridge in the world. A double-decker elevator system is used in the towers - the bottom part for odd floors, the top part for even floors.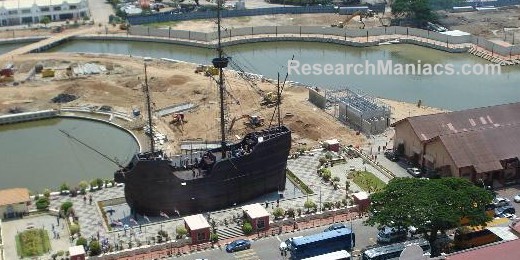 Above picture: The Maritime Museum in Malacca Town is a replica of the "Flor de la Mer," a Portuguese ship that sank off Malacca carrying treasure from Malacca to Portugal. The museum, which opened in 1994, traces Malacca's history from earliest times, through the colonial era, the Japanese conquest, the return of Britain, and finally, independence.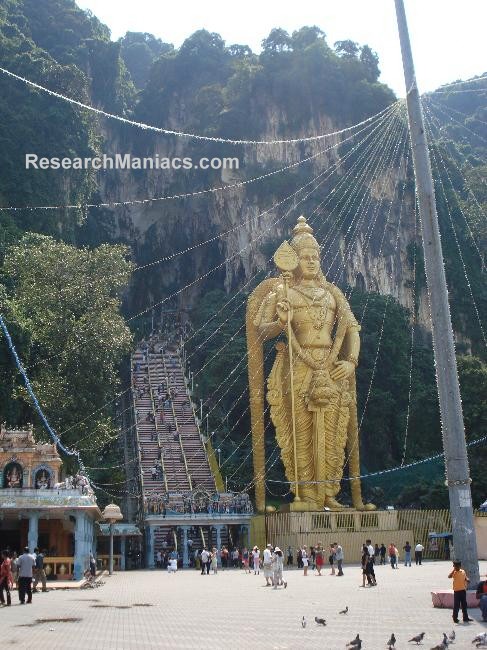 Above picture: The Batu Caves, fronted by a statue of Lord Murugan, are a series of caves and cave temples built into a limestone hill located in the Gombak district north of Kuala Lumpur. Originally the caves were a shelter for indigenous folk; later the Japanese dug guano out of the caves. In 1891, they were turned into a Hindu shrine. The best known temple is Cathedral Cave; there is also an Art Gallery Cave, a Museum Cave, and a Ramayana Cave (devoted to the life of Rama).


---
---