Spain
Information about Spain
---

Spain's powerful world empire of the 16th and 17th centuries ultimately yielded command of the seas to England.

Subsequent failure to embrace the mercantile and industrial revolutions caused the country to fall behind Britain, France, and Germany in economic and political power.

Spain remained neutral in World Wars I and II but suffered through a devastating civil war (1936-39).

A peaceful transition to democracy following the death of dictator Francisco FRANCO in 1975, and rapid economic modernization (Spain joined the EU in 1986) gave Spain a dynamic and rapidly growing economy and made it a global champion of freedom and human rights.

The government continues to battle the Basque Fatherland and Liberty (ETA) terrorist organization, but its major focus for the immediate future will be on measures to reverse the severe economic recession that started in mid-2008.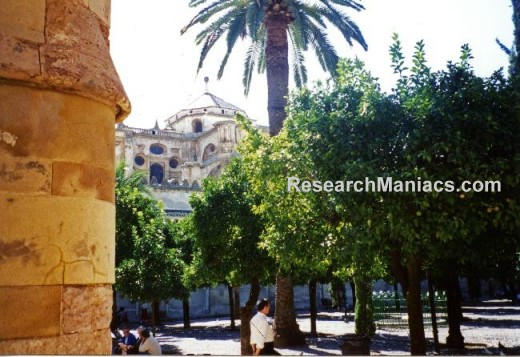 Above picture: Courtyard of the Cathedral of the Assumption of the Virgin (Mezquita) in Cordoba. The cathedral was originally a church (constructed about A.D. 600) that was considerably expanded and converted to a mosque during the Muslim conquest (it became the second-largest mosque in the world). Following the recapture of the city in 1236, the building was reconsecrated as a Christian church and additional architectural alterations were added in subsequent centuries.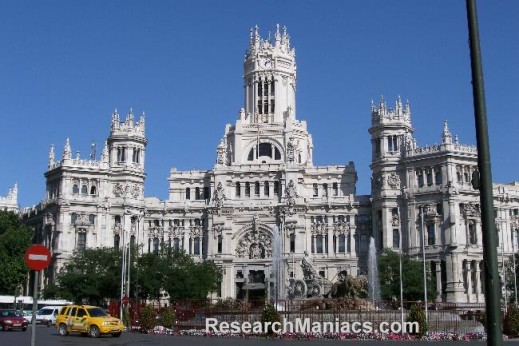 Above picture: The eclectic Palacio de Comunicaciones (Palace of Communications) in Madrid successfully combines elements of Gothic, Romanesque, and Renaissance architecture. Opened as the headqusrters for the Post and Telegraph State Company in 1909, it became the municipal headquarters of Madrid in 2007.


---
---