🎉 Party Popper HTML Code
---
With some simple HTML Decimal Code you can display the Party Popper pictogram. Below is a screenshot of what it would look like.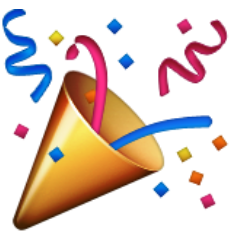 If you would like to put the Party Popper on a webpage, the HTML code for Party Popper is:

🎉

If you would like to see other HTML Pictograms, please go to our Pictogram Symbols page.

Before you start: Before you use the HTML code above, you should note that last time we checked, this only works in Safari using Apple devices such as iMac, iPhone, iPad, and iPod.


🎉
Research Maniacs thinks pictograms such as the Party Popper make your texts, emails and webpages more interesting.
---
Copyright | Privacy Policy | Social Media | Disclaimer | Contact | Advertise