What is Private Mortgage Insurance (PMI)?
---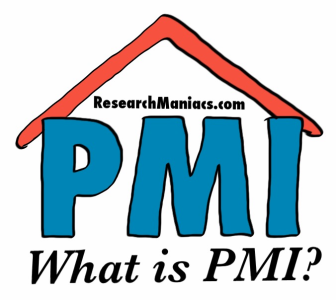 PMI is the abbreviation for Private Mortgage Insurance. PMI is insurance that protects the lender's if the borrower defaults on the mortgage. Ironically, the insurance is paid by the borrower. If you are a borrower and thus the customer, you are paying the lenders insurance. Research Maniacs thinks that's just wrong.

The mortgage insurance is added to your mortgage payment every month, but there are things you can do to avoid paying mortgage insurance. First of all, you only have to pay mortgage insurance if your down payment is less than 20 percent. Obviously, paying 20 percent down will solve the problem. If you don't have 20 percent down payment, then you could take out a second loan to pay the down payment.

Furthermore, if you end up paying mortgage insurance, keep track of when you have paid off 20 percent through regular monthly mortgage payments. The financial institution will not automatically stop charging you, but you can request to stop paying it after you reach the magic number when you own 20 percent of your property.



More information from Research Maniacs

PMI Calculator
Check out our useful Private Mortgage Insurance (PMI) Calculator for PMI estimates.

Mortgage FAQ
Learn everything you need to know about mortgage here!

What is a Mortgage?
Definition of a mortgage.

Mortgage Calculator
Time to refinance your home? Calculate your monthly payments based on interest rate and life of loan.


---
Copyright | Privacy Policy | Social Media | Disclaimer | Contact | Advertise