When a thick lava flow cools, it contracts vertically but cracks perpendicular to its directional flow with remarkable geometric regularity - in most cases forming a regular grid of remarkable hexagonal extrusions that almost appear to be made by man.

One of the most famous such examples is the Giant's Causeway on the coast of Ireland (shown below), though the largest and most widely recognized would be Devil's Tower in Wyoming.

Basalt also forms different but equally fascinating ways when eruptions are exposed to air or water.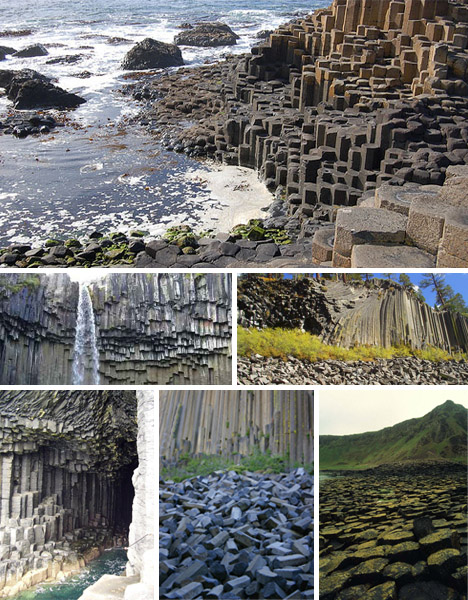 See more Natural Wonders on earth


The information on in this page was forwarded to us via e-mail. We have no idea if the information is correct. See more interesting forwarded e-mail