Ever wonder the truth about UFOs?

Avoided by traditional pilots but loved by sailplane aviators, lenticular clouds are masses of cloud with strong internal uplift that can drive a motorless flyer to high elevations.

Their shape is quite often mistaken for a mysterious flying object or the artificial cover for one.

Generally, lenticular clouds are formed as wind speeds up while moving around a large land object such as a mountain.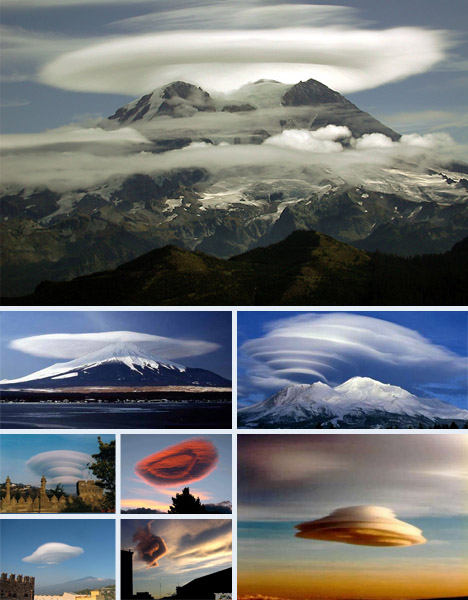 See more Natural Wonders on earth


The information on in this page was forwarded to us via e-mail. We have no idea if the information is correct. See more interesting forwarded e-mail