Light pillars appear as eerily upright luminous columns in the sky, beacons cast into the air above without an apparent source.

These are visible when light reflects just right off of ice crystals from either the sun (as in the two top images above) or from artificial ground sources such as street or park lights.

Despite their appearance as near-solid columns of light, the effect is entirely created by our own relative viewpoint.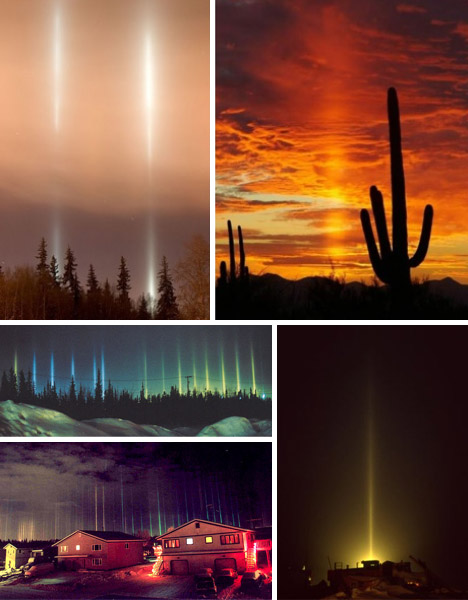 See more Natural Wonders on earth


The information on in this page was forwarded to us via e-mail. We have no idea if the information is correct. See more interesting forwarded e-mail