Beautiful orange moon hanging low in the sky.

But what causes this phenomena - and, for that matter, does the moon have a color at all?

When the moon appears lower on the horizon, rays of light bouncing off it have to pass through a great deal more of our atmosphere which slowly strips away everything but yellows, oranges and reds.

The bottommost image above is true to the hues of the moon but has enhanced colors to more clearly show the differences in shade that illustrate the mixed topography and minerology that tell the story of the moon's surface.

Looking at the colors in combination with the craters one can start to trace the history of impacts and consequent material movements across the face of our mysterious moon.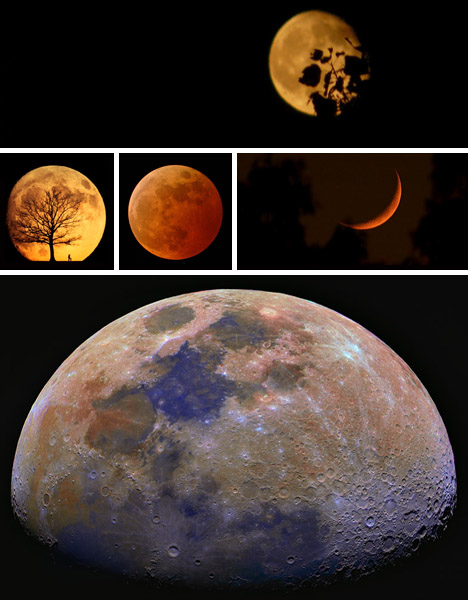 See more Natural Wonders on earth


The information on in this page was forwarded to us via e-mail. We have no idea if the information is correct. See more interesting forwarded e-mail