Sikhism Symbol
What is the symbol of Sikhism?
---
What is the symbol of Sikhism? One of the most important symbols of Sikhism is the Khanda. Khanda means literally two-edged sword. The two-edged sword in the center symbolizes God's creativity and that He controls the destiny of the universe, including life and death.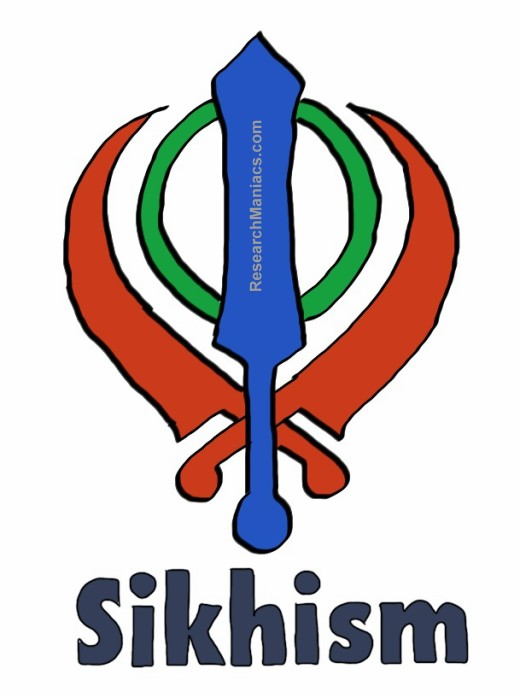 The two outside swords are the sword of Spiritual Sovereignty (Piri) and the sword of Political Sovereignty (Miri). Piri and Miri must always be in balance as symbolized by the circle in the middle.

The circle in the middle is called Chakra, and symbolizes oneness, where we are all one, we should share our resources, and no one should go hungry to bed.

All Sikh temples called Sikh Gurdware have a flying Nishan Sabib, which is a flag with the symbol Khanda.

Another Sikhism symbol often used is the Ik Onkar Symbol, which means, "There is Only One God."



Religious Symbols
Learn about all the different Religious Symbols from different religions.


---
Copyright | Privacy Policy | Social Media | Disclaimer | Advertise