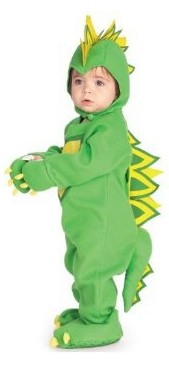 Halloween is an ancient holiday celebrated in countries all over the world with many different traditions. In America, Halloween is celebrated each year on October 31 and is great fun for children and adults alike.

We have blended traditions from many countries, celebrating by dressing up in costume as anything you wish, attending parties and the children go trick-or-treating door-to-door. We suggest giving the kids a treat when they ask. Otherwise they may play a trick on you!

Here are some tips to help you prepare to have the best day possible.


---
Halloween Costumes

Start planning early!

First, you and the kids need to decide what you want to be. If you're one of those adults who don't usually dress up, you're really missing out. Whether you're going to a party or staying home answering the door for trick-or-treaters, it's much more fun if you are dressed up, too!

Next, decide if you're going to make it or buy it. You don't have to spend a lot of money on a costume. You may already have everything you need laying around the house. Be creative and check out your local thrift stores. You'll be amazed at what you can find. If you're handy with a, fabric stores have patterns for children and adults. If not, fabric glue may be an option or a works on most anything.



You can buy Halloween patterns, hot glue gun and a sewing machine today!



If you're buying a ready-made costume, shop early before they sell out of what you want. You'll find a wide variety of costumes, accessories and makeup at local stores as well as online stores such as Kmart, Kohl's and Sears.

Adults may want to consider buying a quality costume that they can wear year after year. Another option is renting a costume from a costume rental shop.

Buy your Halloween costumes now!



---
Pumpkin Patch

A visit to the pumpkin patch is fun for the whole family and there's nothing like a hayride to put you in the fall mood. Local farms are a great place to pick out perfect pumpkins in every size for decorating or eating.

They also have many other items like gourds, hay, produce, jams and jellies, decorations, etc. Some have other fun things like corn mazes, petting zoos, and live music.


---
Jack-O-Lanterns

Taking time to carve your pumpkin into a jack-o-lantern and decorate your home prior to Halloween just makes it more festive. The right carving tools and templates can really help. Another great idea is using a battery operated candle inside the pumpkin. It stays lit and eliminates the fire hazard.



Buy your Halloween carving kits and battery operated candles now!



---
Baked Pumpkin Seeds

After scooping out all the insides of the pumpkin, save the seeds and bake them for a delicious snack.

---
Movies

Grab a bowl of popcorn and check out some of the many movies made about Halloween. Shop by Family Halloween vs. Horror Halloween movies.


---
Candy

Watch for sales and shop early to get the good candy. You want to give the little darlings yummy treats. You do not want to be the neighbor who gives out the worst candy or the one who runs out too early. Kids still throw eggs and TP houses among other tricks. Homemade treats will most likely be thrown away for safety reasons so don't bother with those.



Get your Halloween Candy online!
---
Stay Home

Stay home and hand out candy during the prime trick-or-treat hours between 6 and 8pm or so. It's really sad for kids when half the neighborhood isn't home. And though a nice idea, leaving a "help yourself" bowl of candy out on the porch doesn't work very well. It will usually be gone when the first group dumps it all into their bag leaving an empty bowl for the other trick-or-treaters.


---
Make a party of it

Invite some friends over and have a party. But make sure they leave someone at home to pass out candy at their house!


---
Safety

Be safe and send a parent out with the kids. Make sure kids have flashlights or something to make them visible to cars that may not see them in the dark. Glow sticks are perfect for this - fun and functional!



Stock up on Halloween Glow sticks online!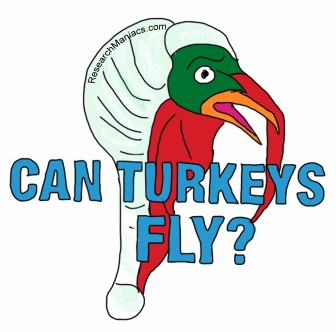 Can Turkeys fly?
It seems like turkeys are always on the ground. Can Turkeys fly?