---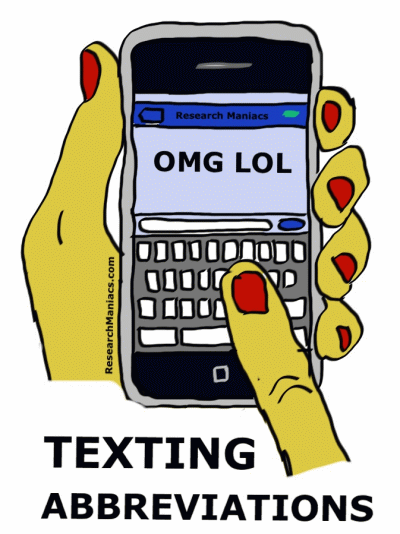 Texting acronyms, texting abbreviations, text message shortcuts, Internet slang, or SMS language. Many names that basically mean shortened words or sentences people write when texting, and are now also seen more in email and on social networks such as Twitter, and Facebook.
The main reason this Internet slang started is basically so you can use less keystrokes and be able to say more with fewer characters.
We have collected more than a thousand of the most popular texting acronyms for you to learn so you can communicate faster and better online. Try to guess what the abbreviation below means before you click to see the definition.
---
Note that this is what Research Maniacs think $A means in texting. Texting slang changes over time and in different regions and communities.
---
---
Copyright
|
Privacy Policy
|
Disclaimer
|
Contact