Buddhas
Pictures and information about Buddhas
---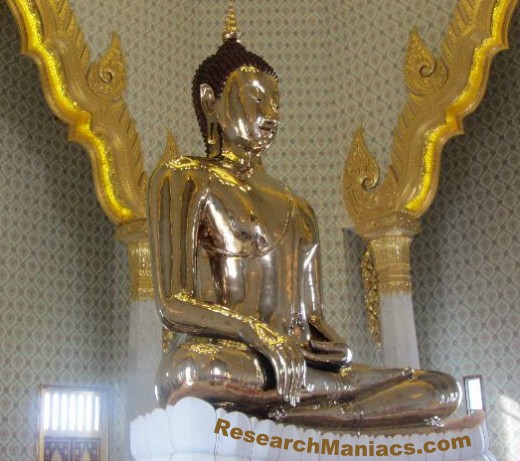 Above picture: The Suhhthai Traimit Golden Buddha image is the largest Golden Buddha image in the world. Made of pure gold, it is 3 m (9.8 ft) tall and weighs 5.5 tons. The Buddha was probably constructed in the 13th or 14th centuries. At some point it was covered in plaster and painted to prevent its theft. Its origins were forgotten and it was brought to Bangkok from a ruined temple in Ayutthaya in the early 19th century. In 1955, the Buddha was dropped while being moved and part of its plaster covering broke revealing the gold underneath. In 2010, a new building was erected at the Wat Traimit Temple to house the Golden Buddha, which is valued at close to $300 million dollars.


---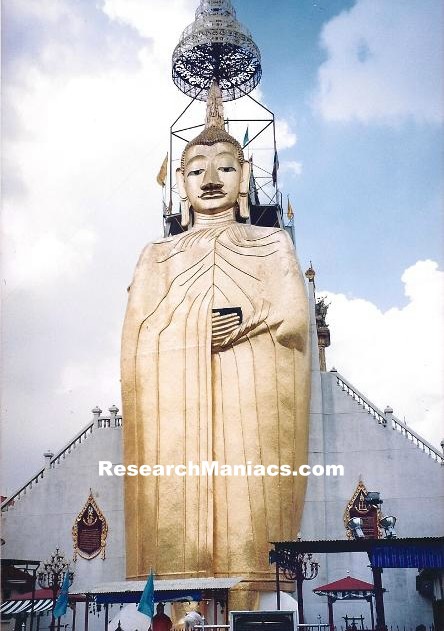 Above picture: Standing Buddha at Wat (Temple) Ubtgarawugan in Bangkok.


---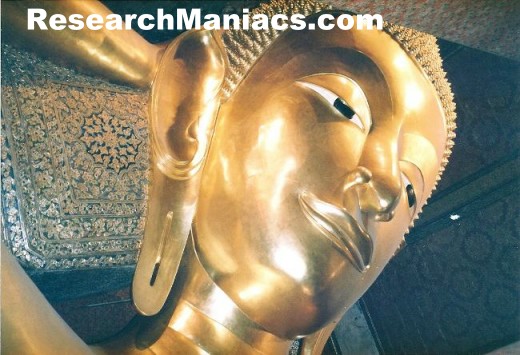 Above picture: Head of the Reclining Buddha at Wat Pho in Bangkok.


---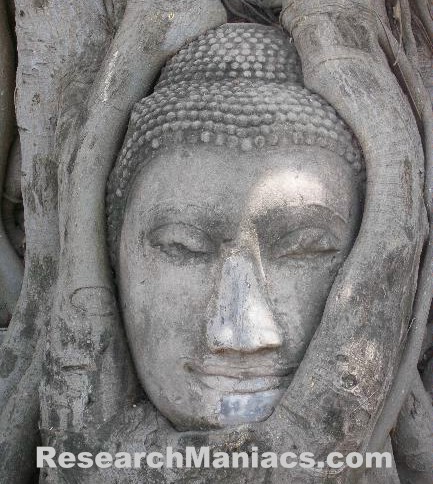 Above picture: Ayutthaya Buddha head lodged in tree.


---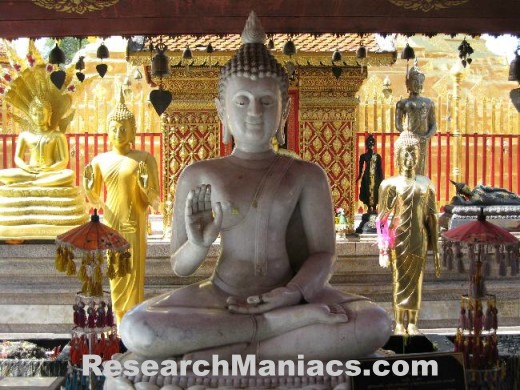 Above picture: Buddha saying "sawatdee" or hello in Chiang Mai, which has over 300 Buddhist temples.


---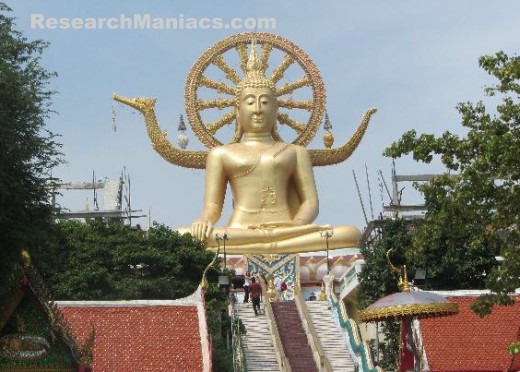 Above picture: Wat Phra Yai (Big Buddha Temple) in the town of Buphut on the island of Ko Samui. The statue is 12 meters (39 ft) tall. Visitors must ascend and descend the stone stairs without shoes.


---
Buddhism Symbol
Buddhism symbol. What does the Buddism symbol mean? What does the Buddism symbol stand for?

World Pictures
See more pictures from around the world.


Thailand
Learn about the country of Thailand. Information and facts about Thailand.

Buddhism
Information and facts about the Buddhism religion.