Electoral Votes by state
How many electoral votes does each state have?
---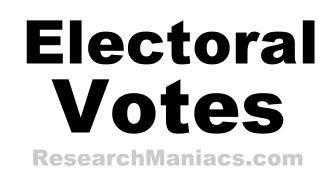 Electoral votes are used to elect a President and Vice President every four years. There are a total of 538 electoral votes.

To find out how many electoral votes your state has and how it is calculated, simply choose your state from the list below and press "Electoral Votes"